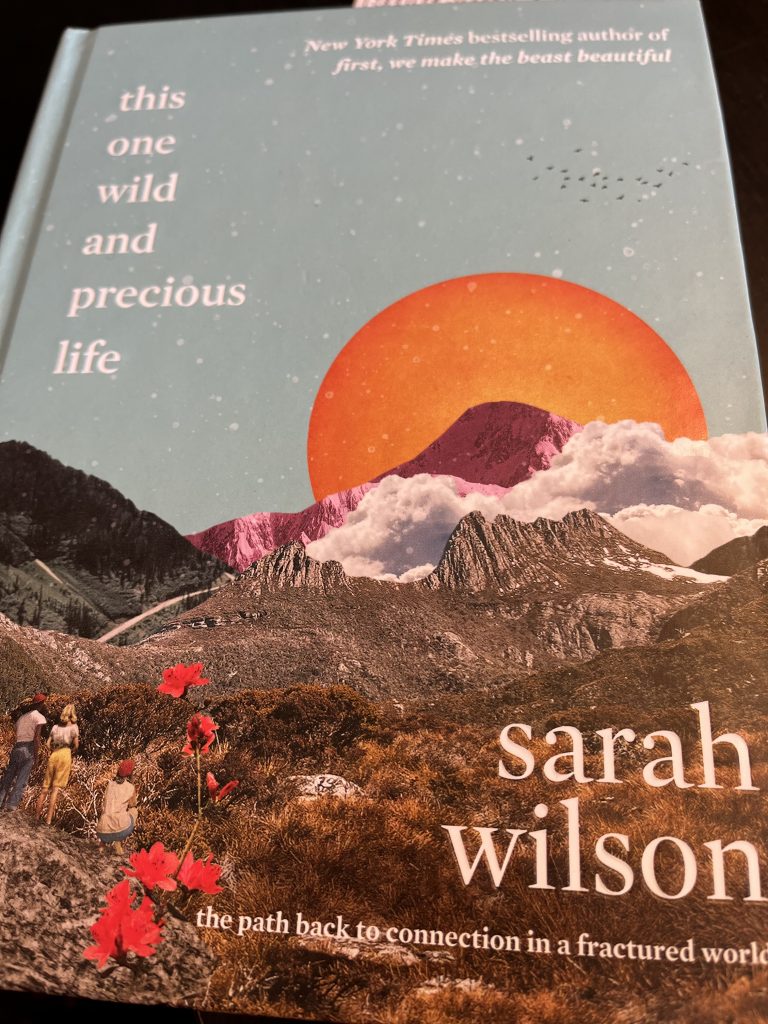 Here's a book that wrestles with the same questions we do here at Growing Together: What is happening in the world right now? How can we make it better? How can we care for one another and this planet? And when it can't be fixed, how do we still live with connection and resiliency?
Author Sarah Wilson's book This One Wild and Precious Life: the path back to connection in a fractured world, was written on both sides of the Covid pandemic, so it still feels fresh and applicable to how we live our lives now. The book is part memoir, part travelogue (of hikes she took around the world), but most of all it is a philosophical and spiritual teaching on how to take this one trip we each get to take in life. Like all other works in this genre, the mix of the personal and specific with the abstract and universal is sometimes an imperfect blend. Wilson's own life journey is particular to her, and what has worked for her may not work for others. She speaks from the perspective of a white Australian woman, and while she acknowledges her privileges she is still grounded in an experience that many others may not have.
But while recognizing the limitations of the work, I also found sections of it really soared. There is a beauty and a challenge in this work, with both reminders of how truly precious life on this planet is and how easily we let it slip past us if we don't live with intention. For all of us wrestling with these questions of how to live in times of climate change, capitalism, pandemic, and all the rest of it, this is a valuable story of how one thoughtful fellow traveler has tackled the task.
(For fans of the poet Mary Oliver, this book has no direct connection to that poem. despite the book title. But plenty of poetry is referenced in the book.)