Yesterday was the Fall Equinox, and I am delighted to welcome Fall. It's my favorite season. But my spiritual director recently asked me about how I say farewell to a season, as well as how I welcome a new one, and it made me think I should express some gratitude to the season that we are saying goodbye to.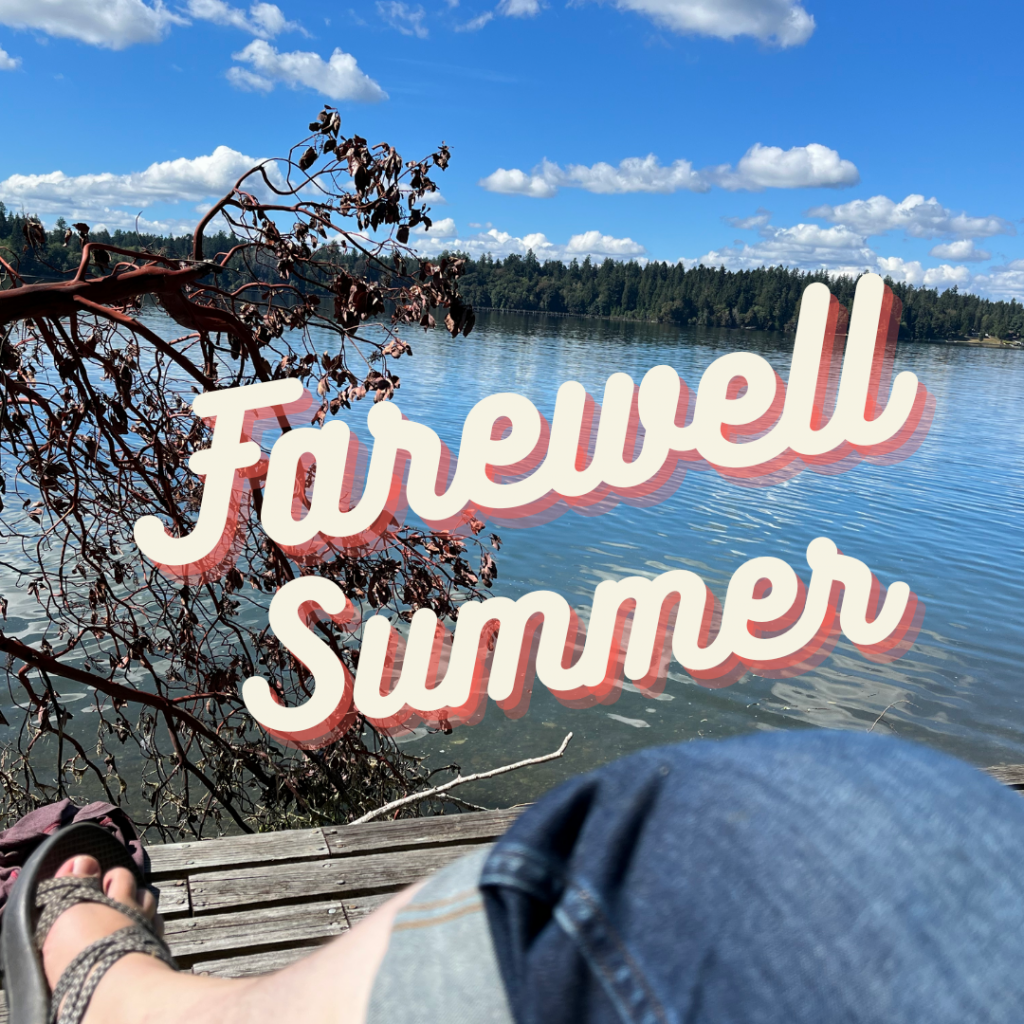 Thank you, Summer, for the gifts you gave.
Thank you for sunshine, for evenings eating outside on the patio, and days by the water. Thank you for abundant tasty salads, and for butterflies and bees. Thank you for flowers, for sandal weather. Thank you for cool breezes and the days spent sitting and playing outdoors. Thank you for BBQ's and picnics. Thank you for clear dry weather to ride my bike to work. For all these gifts, I say thank you.
Until next year, dear Summer.
And welcome now, Fall.