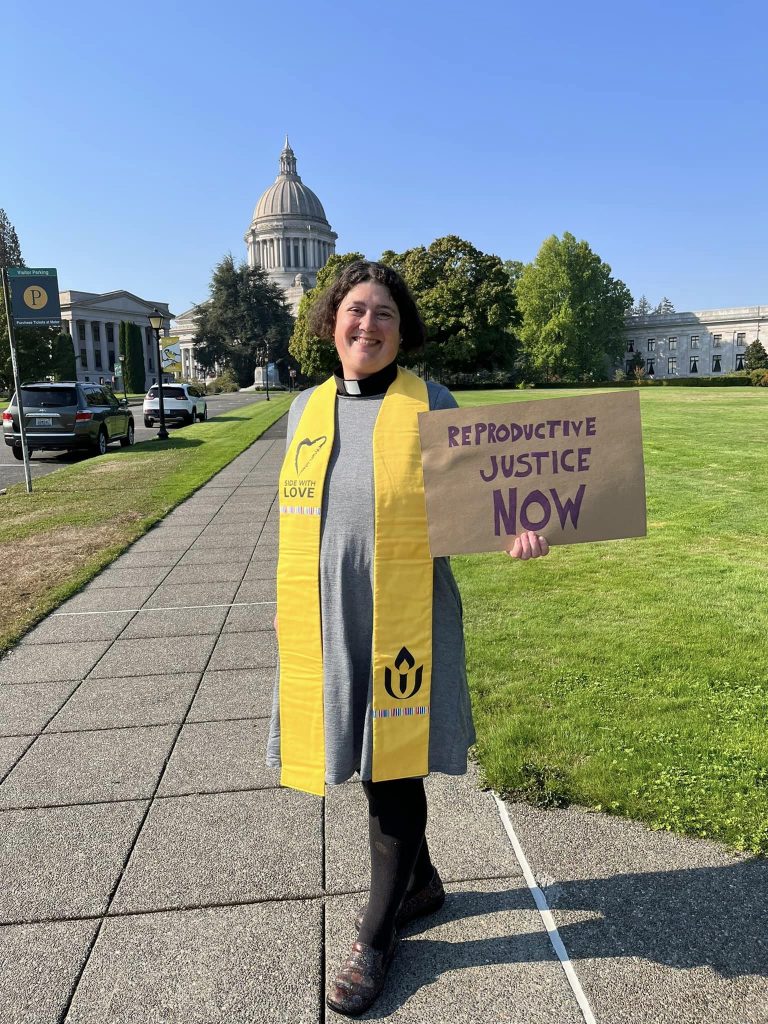 This weekend I attended a rally for abortion rights wearing my clerical "uniform" that marks me as clergy in public. I chose to make my clergy status so visible for a deliberate reason, in order to show that faith and religion are not automatically only on the side of limiting reproductive justice and bodily autonomy. I was the only person publicly proclaiming themself to be a person of faith at the event, and I had some good conversations with people who were curious what church or faith group I was from.
I believe that it is profoundly important for people of liberal or progressive faith to witness to their faith, to show up and side with love and liberation, and to counter the narrative that would put all of faith and religion in this country into the camp of conservativism.
Many religious and faith groups affirm abortion rights and reproductive justice.
And we are going to have to show up and witness to that.